Libya, Egypt, Turkey (multiple times), Indonesia, Saudi Arabia (multiple times), Syria (terribly), Belgium, Iraq (tremendously), Bangladesh (twice), Kazakhstan, United States, France (twice). No, this is not the list of great holiday destinations, but the countries that have suffered from ISIL terrorist attacks in 2016. More than 840 dead (people, not just numbers), more than 1800 injured. The victim count keeps on rising and it appears that nobody is doing anything about it (or rather, the approach taken by authorities is clearly not working).
In France (last year and this year) as well as in Belgium, the terrorists (ISIL) were flagged – internally and externally. They were known, by the people who should be keeping an eye on things, protecting us. However, people still end up dying. Tragedy spreads like a plague and fear takes hold of cities, capitals, and people's minds. It also seems that the number of victims will rise considerably from last year (1020 dead, more than 2171 injured).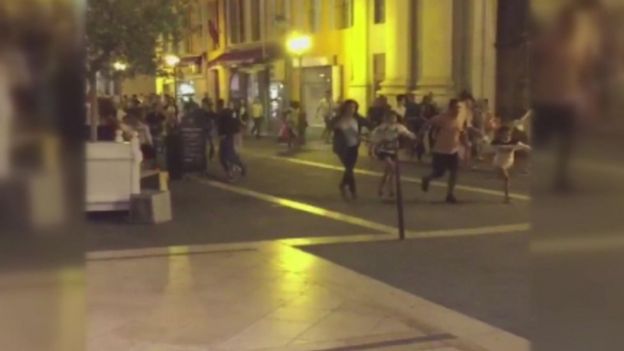 Yesterday's attack on Bastille Day Celebrations is horrendous and barbaric.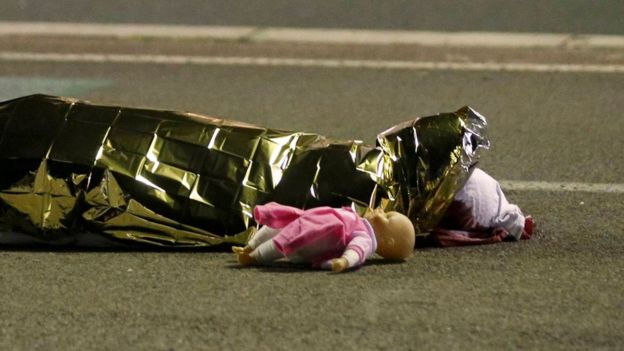 Is this what it has come to? Killing children in the name of God?
More information on that here: http://www.bbc.com/news/world-europe-36800730
I can't say I'm proud to share Donald Trump's foreign policy views, but things really are getting worse. Something needs to be done.
Another horrific attack, this time in Nice, France. Many dead and injured. When will we learn? It is only getting worse.

— Donald J. Trump (@realDonaldTrump) July 14, 2016
All of this after declaring (after the San Bernardino shooting): "[I am] calling for a total and complete shutdown of Muslims entering the United States until our country's representatives can figure out what the hell is going on." – No that is not something we should agree upon. Not necessarily about the United States, but keeping Muslims from entering Europe means going down a dark path.
I won't be going into why these people are succeeding in their terrorist attempts. Also, we shouldn't discuss how ISIL emerged as a terrorist organization. I won't even go into how ISIL makes money. I will leave these stories to conspiracy theorists with their tin foil hats. Don't get me wrong, I like conspiracy theories as much as then next guy, but today just isn't the day.
Today is the day my thoughts go out to those having lost a loved one in the past years because of power-struggles and pseudo-religions enforcing pseudo-ideologies. It is not about proximity, ISIL isn't only attacking the West. ISIL is a threat to communities all around the world.